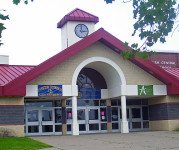 Estimated reading time: 12 minutes
I had the distinct experience of attending my forty-year high school class reunion several weeks ago. It was the first reunion I've been to, and it brought up a flood of memories and feelings I haven't dealt with since graduation.
I grew up in Farmingdale, Long Island, New York, attending schools in the Farmingdale school district from Kindergarten until end of my high school sophomore year. In 1972 we moved from Farmingdale to the "upstate" Hudson Valley region of New York. I graduated from Pine Bush High School in June of 1974.
Farmingdale was a bedroom community of New York City; a comfortable suburban environment with a stable post-baby boomer population. Farmingdale High School was a progressive school and my graduating class numbered about 1000 people. The town itself was a compact tight-knit community and most everyplace I needed to go was within walking or bicycling distance.
I was painfully shy during my teens and didn't make friends easily, but I began to prove myself during my sophomore year. That year I gained athletic recognition as a potentially great long-distance runner, started to get comfortable with girlfriends, and gained a direction for my future education. A group of teachers developed a very progressive advanced learning program and I was accepted as a charter student member. I attained the rank of Star Scout in my local Boy Scout Troop. I was earning my own money through a successful newspaper route. Life was getting better for this very shy teenager and I was establishing a place in my community.
Then we moved.
Pine Bush was a small, rural, conservative community experiencing sudden growing pains due to the influx of "city people" migrating out of New York City. The school I enrolled in during the summer of 1972, Pine Bush High, was only one year old and was built in response to rapid population growth. My new graduating class was about 220 people, the largest class Pine Bush had ever seen. Part of my class had been going to school together since kindergarten with the rest having arrived over the previous few years.
There was tension between the long-time students and us "newcomer city folks," adding to my difficulty in making friends. The courses I had pursued in Farmingdale weren't offered in Pine Bush, forcing me to change majors to what was available instead of what I was interested in. I joined the local Boy Scout troop, and discovered that an urban scout was not entirely welcomed in a rural troop. I landed an after-school job working at a summer camp near our house, but none of the other camp workers were from my school so my job didn't help me make friends. Without a car, there were very few places I could get to which made it even more difficult for me to socialize or get involved in local activities.
I muddled through my junior year. I managed to get a junior prom date, helpfully arranged by our class "matchmakers" once they learned I wanted to attend. I did establish myself in athletics by earning my Cross Country varsity letter, then another varsity letter for Track and Field that spring. But being a varsity runner didn't much help my social life in a school where football was a religion. My courses mostly didn't interest me and my grades plummeted.
(Visited 496 times, 1 visits today)