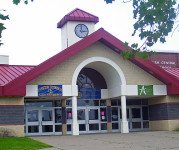 Estimated reading time: 12 minutes
I had the distinct experience of attending my forty-year high school class reunion several weeks ago. It was the first reunion I've been to, and it brought up a flood of memories and feelings I haven't dealt with since graduation.
I grew up in Farmingdale, Long Island, New York, attending schools in the Farmingdale school district from Kindergarten until end of my high school sophomore year. In 1972 we moved from Farmingdale to the "upstate" Hudson Valley region of New York. I graduated from Pine Bush High School in June of 1974.