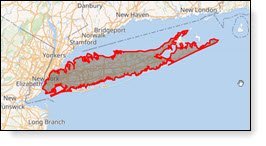 Estimated reading time: 15 minutes
I grew up in Farmingdale, on Long Island, New York, moving away to the Hudson Valley area of Pine Bush at age 15 way back in 1972. Since then, I've made occasional visits to Long Island over the years, but always to visit family still living there. Regrettably, over the years my family ties to Long Island gradually thinned out, and now are non-existent.
However, my heart has always been with Long Island as my childhood home. Over this past Juneteenth weekend, Winnie and I decided to make it a long weekend and pay a visit to Long Island as tourists. It turned out to be a very worthwhile trip.