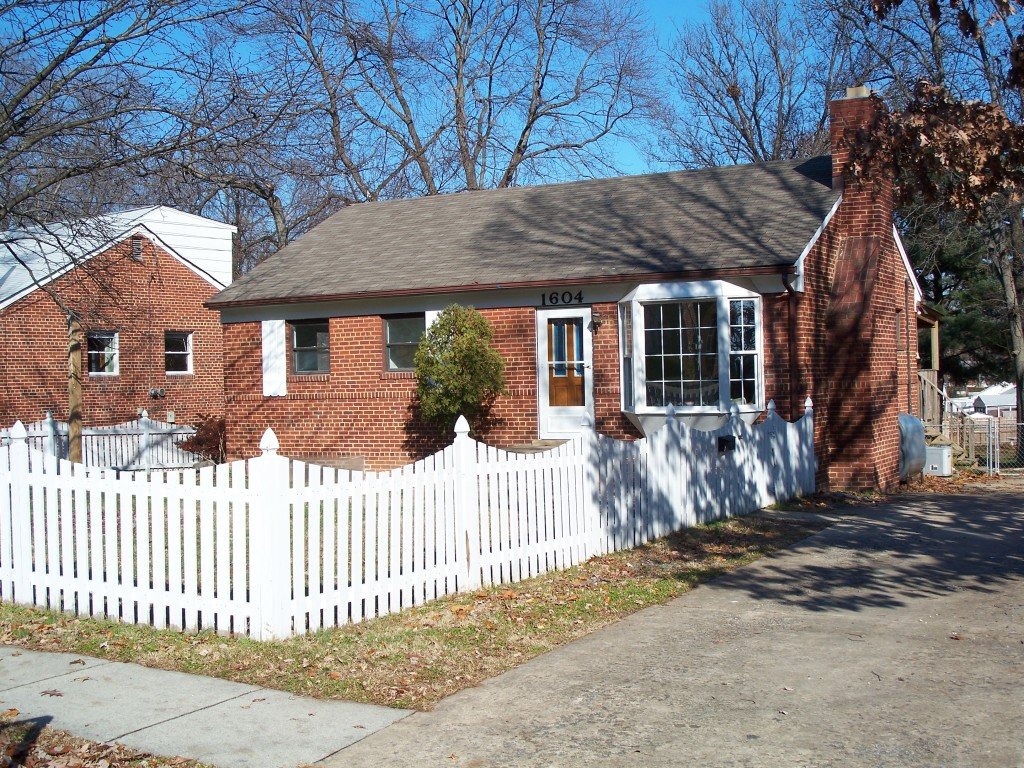 This is our photo collection of rebuilding a 1954 vintage brick home. Not content with merely rebuilding one house after Katrina, Weifang convinced me to purchase and rebuild another house several years later. These photos tell the story. It was one year's hard work, but we gave an worn-out house new life. We now use this house as a rental property, and someday I'll write about our continuing adventures as landlords.
Our renovations included cleaning and repainting the main floor walls, gutting and rebuilding the kitchen and main bath, repairing and refinishing the original strip-oak flooring, and updating all electrical wiring.
The basement was finished but at some time in the past started leaking through the foundation. When we bought the house there was running mold throughout the basement drywall. We gutted the moldy drywall and most of the existing framing, then treated for mold. Following that we installed a barrier French-drain waterproofing system, replaced the corroded cast-iron sewage drain pipe, then re-framed and installed new drywall. We laid ceramic tile throughout the basement flooring and rebuilt the basement bath with tile walls, built an enclosed laundry area, and finished with recessed ceiling lighting, drop ceiling, new doors, and new wood trim.
Select the "Slideshow" link to jump through the various photos in sequence. Move your cursor over the photos to read descriptions of each photo.
In the years since we've done some minor interior and exterior work as needed including painting the exterior trim white, upgrading gutters, replacing part of the roof, and performed some landscaping improvements.
The house came with an oil-fired hot water system installed in the early 1970s. The main floor used baseboard hot water, the basement had cast iron radiators. While it was effective heating, heating oil is expensive and tenants were reporting using as much as 1000 gallons of oil in a heating season. The house also had a central air conditioner installed in the late 1980s. In 2018 we replaced the old air conditioning unit with a heat pump for air conditioning, and to augment the original oil-fired hot water system. We had the unit cross-connected to the oil burner so the heat pump was primary heating, using the oil burner as backup. The tenants reported that with the new system, their air conditioning electrical bill dropped by one-third and over the first winter they used less than 200 gallons of heating oil, total. Overall, it was a successful upgrade although not without a few hiccups. 
(Visited 502 times, 1 visits today)