Yesterday was our seventeenth wedding anniversary. It was a quiet day, as most days are in this age of the pandemic. But that was ok, as Winnie and I are still together and still getting along after seven months of home lockdown.
The quiet day did give me a chance to reflect on our life together these past seventeen years (plus our one year of long-distance courtship).
So 17 years ago today my wife and I woke up late in our Nanning hotel room, and got an even later start getting to the Chinese Office of Foreign Marriages in another near-by city. Arrived four hours late and had a civil ceremony conducted all in Chinese. My wife, who knew more English than the government official (who knew none) did the translation and I had to parrot back my wedding vows in Chinese. Still don't know what it was I promised to do (might have sworn allegiance to Mao somewhere in the repeat-back), but we're still together 17 years later.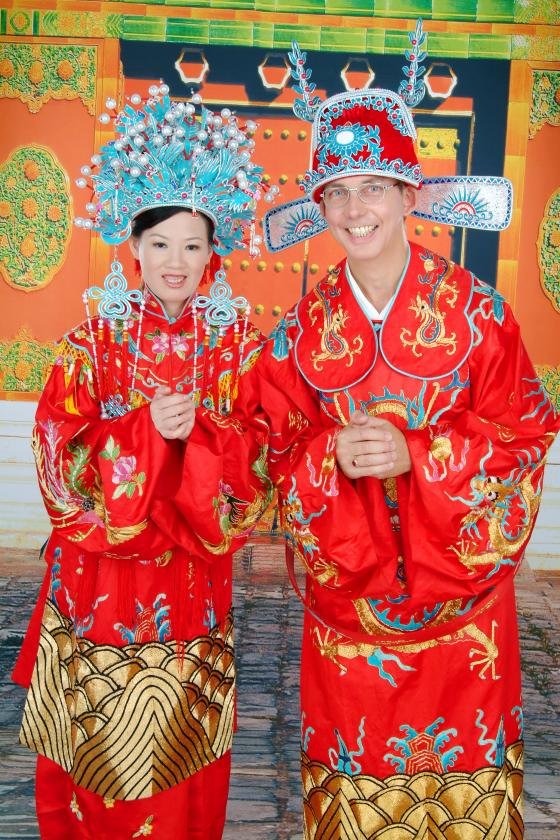 These past 17 years included a 20 month wait for Winnie to get her visa (courtesy of the Bush Jr Immigrations). She arrived just in time to be flooded out during Hurricane Katrina, followed by a year of rebuilding our house. Then we did a cross-country move from Mississippi to Northern Virginia, leaving the house we just rebuilt. In Virginia I changed jobs and contracts several times while renovating two houses.
Our misadventures include once being stuck out on the Potomac River in my boat in mid-March, and broke down on a Highway in no-where Pennsylvania the day after Christmas. We experienced an earthquake followed by a hurricane the same week. We don't like talking about digging out from a 100-year record snowstorm. More recently, we've spent seven months and counting staying safer-at-home during this pandemic.
We've also had some great vacation trips; I've now been to China with Winnie four times, traveled to Europe twice, and a number of places in the US. Winnie bought me a beautiful boat and got me hooked on kayaking. I taught Winnie how to drive, and then a few years later taught her to drive stick shift. Winnie learned how to swim, and jog. We've learned to love taking long walks together. Winnie has taught me about China and I've had some wonderful meals, even if I haven't always known what I was eating. And I've continually admired Winnie's annual gardens.
So our life together has been one amazing adventure so far. Hoping for many more years of the same!
(Visited 143 times, 1 visits today)