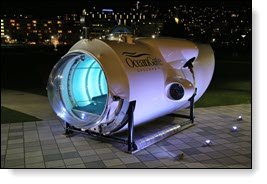 Estimated reading time: 7 minutes
This is my commentary as a former US Navy submarine sailor, and former member of the Navy's deep submergence community, on last month's event when five people died on a rickety submersible while diving to the wreck of Titanic.
I qualified in submarines on the nuclear fast attack submarine USS Scamp (SSN 588) all the way back in 1976. Although my qualification board was forty-seven years ago, I retain membership in the highly exclusive community of submarine veterans.